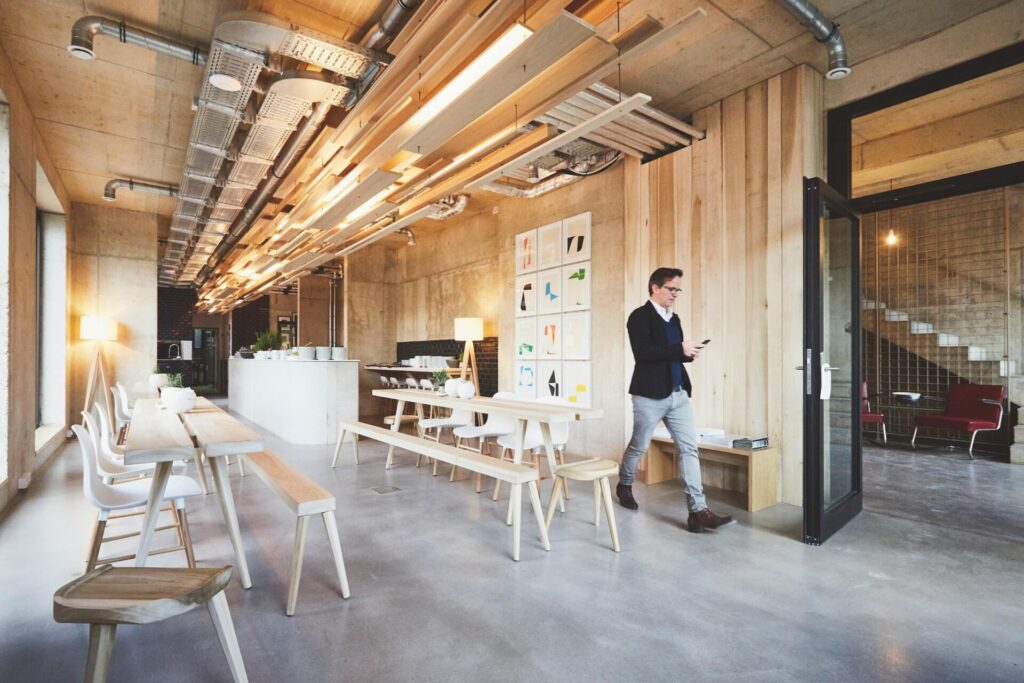 livingkitchen@ipartment.de
Space for events
The perfect location for your event
100 sim of living and enjoyment – from conferences and seminars to team events, film shoots and photo shoots. There are almost no limits to the possible uses of the modern functional kitchen: This is where ipartment guests meet for informal get-togethers. Connoisseurs and chefs, business and film people, trainers and coaches book the location for leisure events, meetings, shoots and events with 8 to 60 people; optional use of the 80 square metre terrace in the inner courtyard included.
Setting the scene for your meeting
Relaxed meetings guaranteed. Far away from sober conference hotels or congress centres, with Living Kitchen you will find an extraordinary seminar room that promotes creativity and constructive work. We attach great importance to creating an appealing and homely ambience. Our bright and friendly conference room has daylight, a fully equipped and functional kitchen and the latest technology. In this way, the advantages of modern conference rooms can be perfectly combined with the feel-good atmosphere of a private living room.
Cooking for a
sense of togetherness
Team event – the ideal location for successful team building. Community spirit is a decisive factor in our cooking school. In addition to all the fun, there is always a certain ambition when preparing the culinary delicacies, which ensures that all participants work hand in hand to the best of their ability – so the joy of a successful menu is all the greater at the end. This combination of creativity, teamwork and joint learning success strengthens cohesion and is one of the reasons why our cooking events are so popular with companies as team-building measures.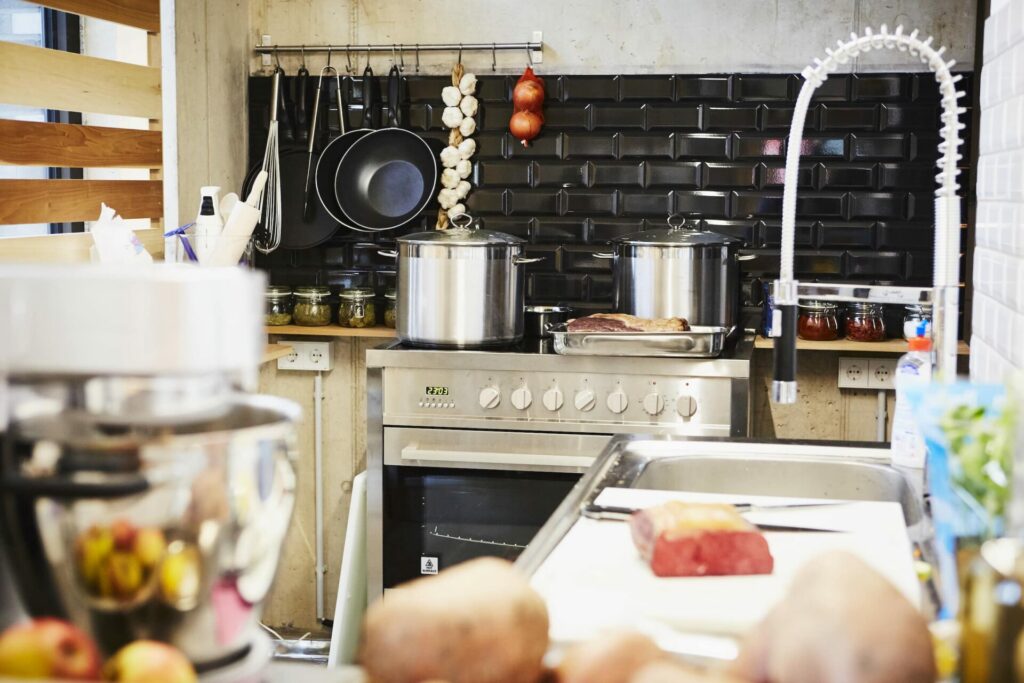 Always a culinary experience
Event venue – the right thing for every occasion: whether conceived as a creative cooking course in convivial company, as a festive dinner, casual kitchen party with catering or large reception with live cooking – the focus of all events is always on the enjoyment of high-quality food and the fun of coming together in a stylish and charming ambience. We are flexible in responding to your wishes and ideas and would be delighted to assist you with planning and implementing your event. The premises can also be used for film shoots and photo shoots and stylishly staged.